Baby-proofing essentials
We did a TON of research when we were in the baby proofing phase and this is where we netted out. Our kids are 4 and 6 now and everything has worked fantastically during this period. We highly recommend all of these products below.
If you don't mind keeping the door slightly ajar, this is the easiest and best way to keep little ones out of a room. Even my 5yo can't get in.
Keep prying little hands out of the outlets with these covers.
We use these to keep the kids out of most of our kitchen cabinets. We really didn't want something visible externally since we just did a kitchen remodel. These work great. Install will take about 5 minutes each.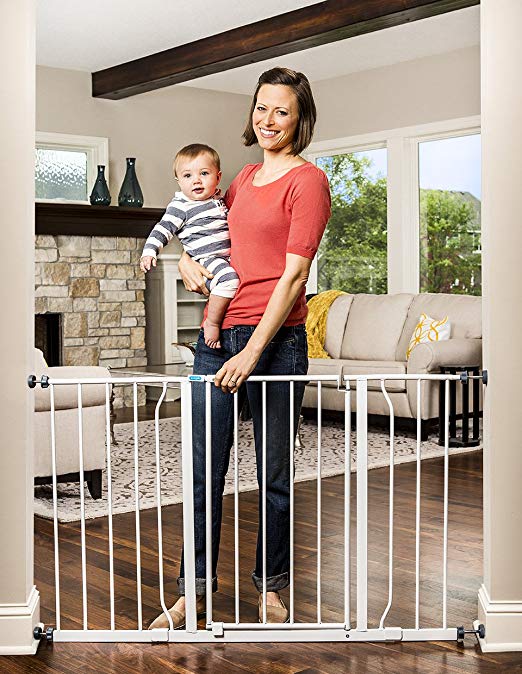 Regalo are the kind of baby gates and these go up to 50" wide.
If you need to wrap around an extra wide entertainment station or a fireplace, this would be the gate to get. We used it for an extra wide entryway to keep the kids out of the kitchen area.
WLK receives a small commission on some purchases through posts. No pressure, though.