10 game-changing baby products
You probably are getting a bunch of ideas from other moms about what to build your layette baby registry with. We have one principle: Get things that can 1. can be used through transitions 2. needed by most 3. actually changes the game. There are some categories of items (E.g. pacifiers, bottle nipples, baby carriers, sleeping bags) that are flooded with options.
We have our favorites in those categories, but we're not going to add noise to that. This post are about the game-changers. They either have no competitors or are just simply dominant in their category. Some well-known, some lesser know. Here you go.

The nail scissors to rule them all
Rubis Elephant Baby Scissors: Ask any new mom, cutting their newborn baby's vampire nails is a scary task. There are lot of clippers out there, but I implore you to use these swiss-made baby scissors instead. They're engineered so that it's impossible to cut them and yet is sharp. It is my #1 staple baby shower gift and every mom has loved them. They are not cheap, never go on sale but last forever. (6 years, 2 kids).
The Stokke Flexi bath is brilliant in that it stows away when not in use. You can also purchase an infant insert for the early days. Our kids used it up to age 5 before it converted to a sensory water tank. At one point, even fit both of them! It is VERY well made and sturdy. If you don't have a tub in your home, get this. Expensive but worth every dollar.
The stylish bib that grows with you
There are lot of babybjorn bib fans out there but honestly, the modern twist silicone bib is way more versatile. It actually rolls away for portability, actually catches food and has a very comfy neckline. I still put it on my 5yo when she's having a messy sundae. :)
Just a little bit of agitation
You can buy all the detergent you want but it's amazing what just a little bit of rubbing on this mini japanese washboard will do. Just a few soapy scrubs and it (poop, food, mud) all comes out. So small it hides away easily.
Don't be afraid to add items on your baby registry for when your kids get older. You'll need a hot lunch jar and this one is the mother of all lunch jars. You can even cook an egg in it! Zojirushi is the porsche of all thermos containers. This 11.8oz jar has been going strong since E was 6 months old.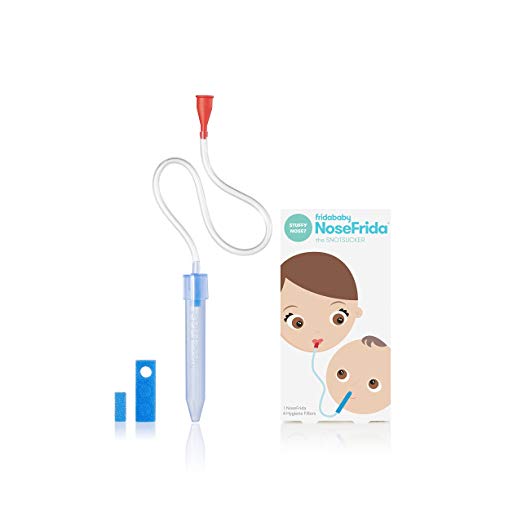 If there's one item, that's already on your list, it's this one. I'm just validating your choice. Baby will have snort, this is how you get rid of it. I've tried three brands and NoseFrida still comes out tops. Sucking it out is kinda gross, but get over it. That's how baby will sleep better.
Make the stuffed animals work for you
If you have a child, you will have stuffed animals. Use this Boon Stuffed Animal Bag to make a clear home for them, that will also double as a bean bag. Gotta love the designers at Boon — they just keep nailing it!
The highchair you'll want to get…
on craigslist. The Boon Flair High Chair rarely goes on sale. But, it is the freaking best highchair in the market. It's super easy to clean, baby is always supported (look at the high neck) and adjusts easily for all heights. And the seat is so comfy, kids actually fall asleep in them (picture coming). It's the highchair of choice at our kids daycare.
Because they spend more than half their lives sleeping
The woolino merino wool sleep bag fits babies from 3-24 months. Day in and day out, merino wool keeps them comfy no matter the temperature. Woolino ships their sacks with a handy in-room thermometer with a clothing guide.
The Lotus Portable Crib is kind of like a little transformer. It works great as a portable crib, play yard and also a fort (when they're older). We have gotten so much out of this and we're sad to give it away. Let grandma get this one for you. So portable you can bring it over anytime.
P.S. As an Amazon Associate I earn from qualifying purchases.